Premium Serviced Offices in a Premium Location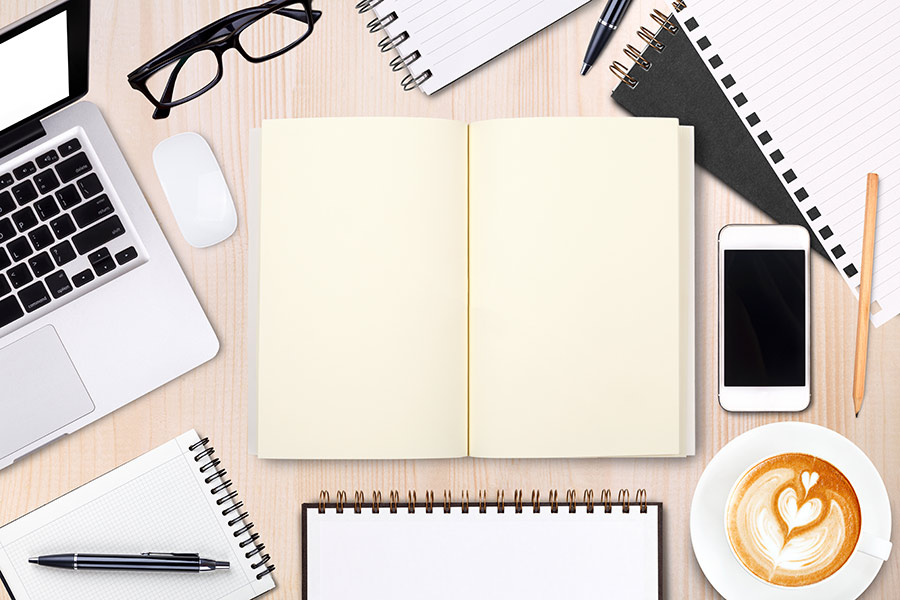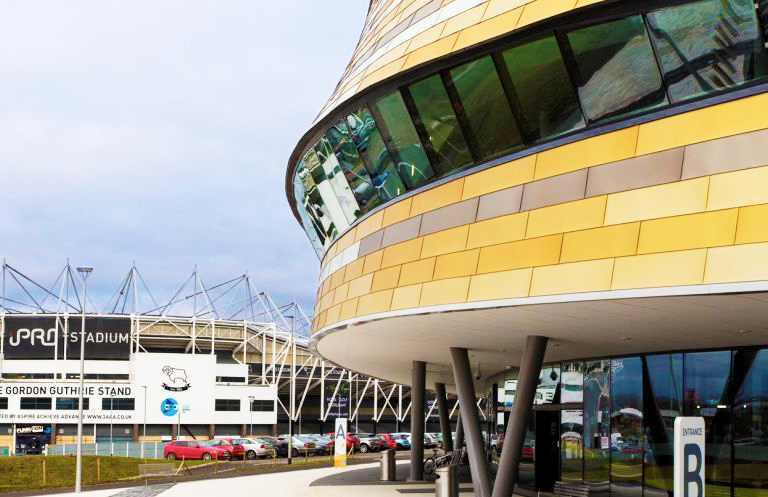 The Perfect Office
Location and the working environment can be the difference between success and failure for any business – particularly in terms of having the flexibility to grow and adapt in today's fast-moving economy.
Day-to-day property management and the constraints of conventional long-term leases is not something that most companies want to worry about and that is why Oberoi Business Hub is a popular choice for businesses in all sectors and of all sizes.
Premium Location
Where a business is based is of crucial importance – whether it's to attract and retain the right people, portray the right image to customers or be in the best possible location to keep business buoyant.
St. Christopher's Way is situated on Pride Park, a prestigious office campus, conveniently situated within one of the East Midlands' premier business locations.  We are located within easy walking distance of the city centre and Derby train station, with excellent road links making for easy access to both the A52 and M1.
We have three Buildings on St. Christopher's Way, No 15, 19 and 20.
Pride Park was purpose-built as a premium office, leisure and manufacturing business destination and specifically designed to be easily accessible.
Clients benefit from being within easy reach of the whole UK and beyond via road, rail and air.
All three buildings are equipped with electric charge points and parking.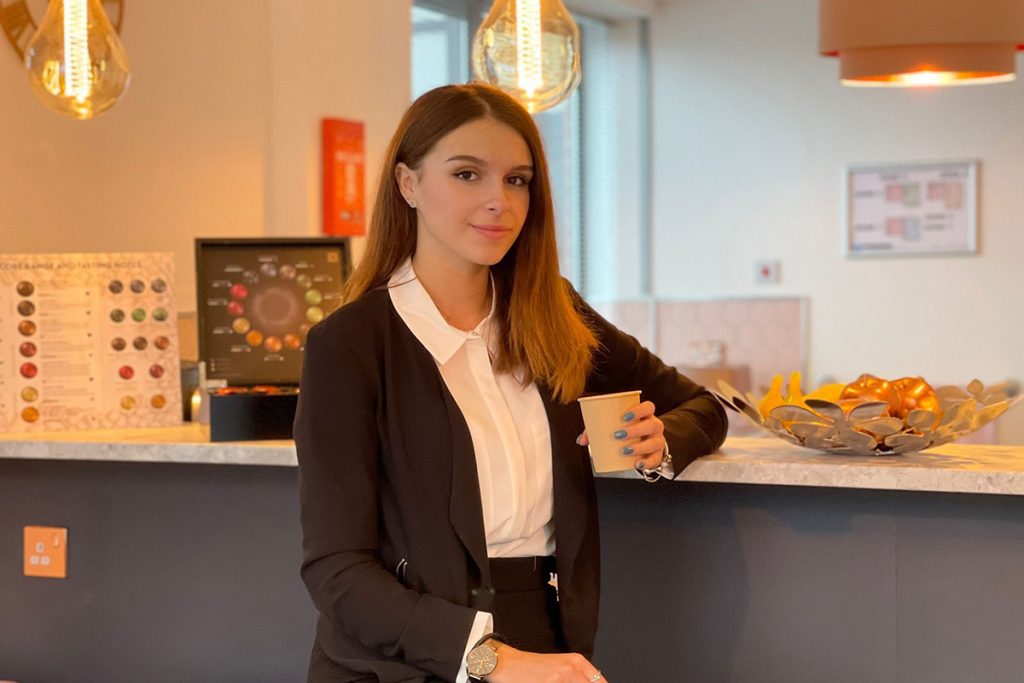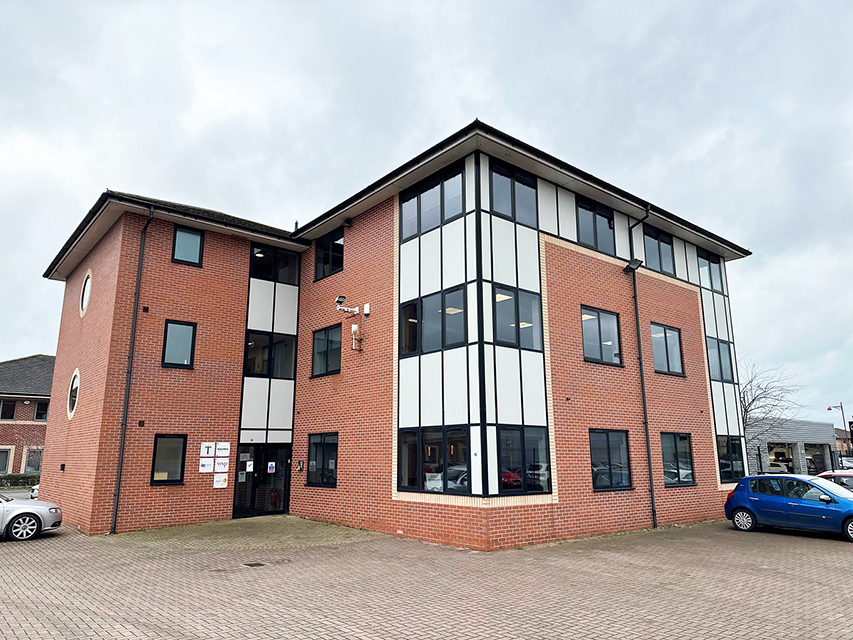 Building No 15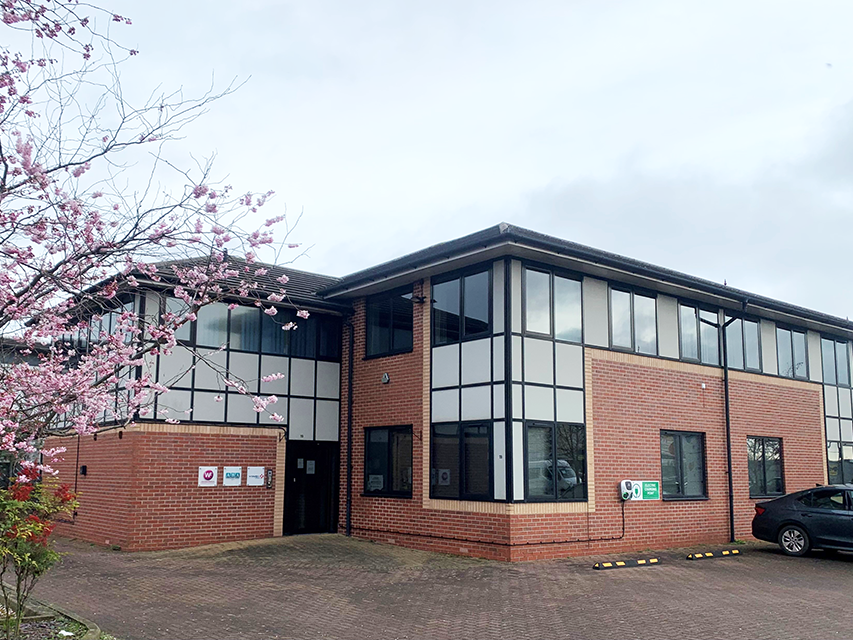 Building No 19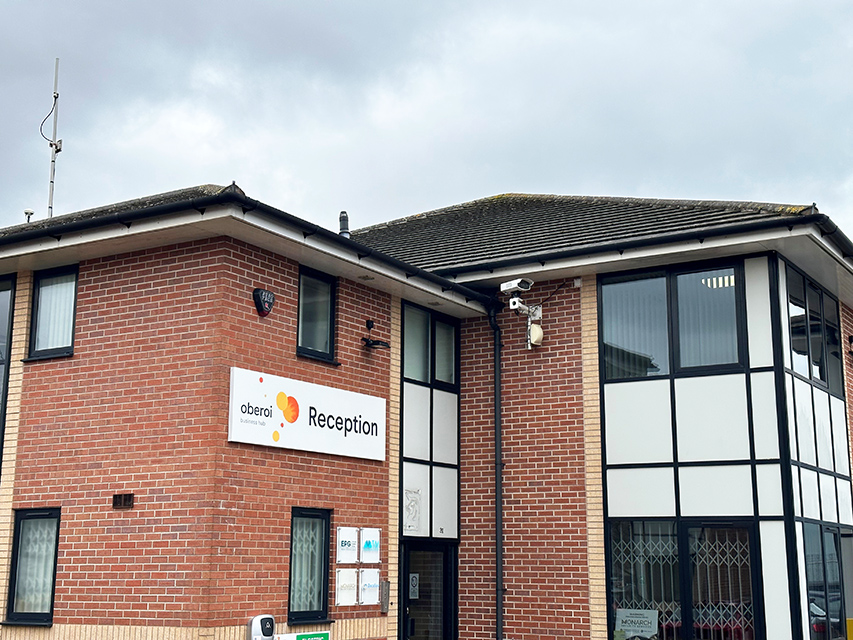 Building No 20
Flexible To Your Needs
We offer flexible and affordable offices for a wide range of clients ranging from start-up businesses to SMEs and multi-national corporations who have set up satellite operations in Derby.
Oberoi Business Hub has a wide range of fully air-conditioned suites to suit individual business needs without the hassle of managing and furnishing the space.
By coming to Oberoi Business Hub, you can concentrate on your business rather than being distracted by the burden of managing office space.
Flexible contracts start from a minimum one-month contract and allow businesses to upscale/downscale based on their needs and growth.
Desk space can even be rented by the day or even by the hour.
Value for Money
Oberoi Business Hub offers businesses simple and transparent pricing that provides real value for money compared with all the costs associated with leasing business premises and end of lease dilapidation costs.
The costs of furniture, utilities, rates, cleaning, broadband and general maintenance are included in one monthly fee.
Our serviced office package include free on-site car parking, shared kitchen, access to meeting facilities and informal workspace areas along with a dedicated account manager to support your all needs.
The Oberoi Business Hub creates the right impression for your business and is backed by excellent customer service.
Currently Available Space
Our offices currently span across 4 separate buildings within St Christophers Way. 
Prices are all for a 12 month term, shorter terms are available if required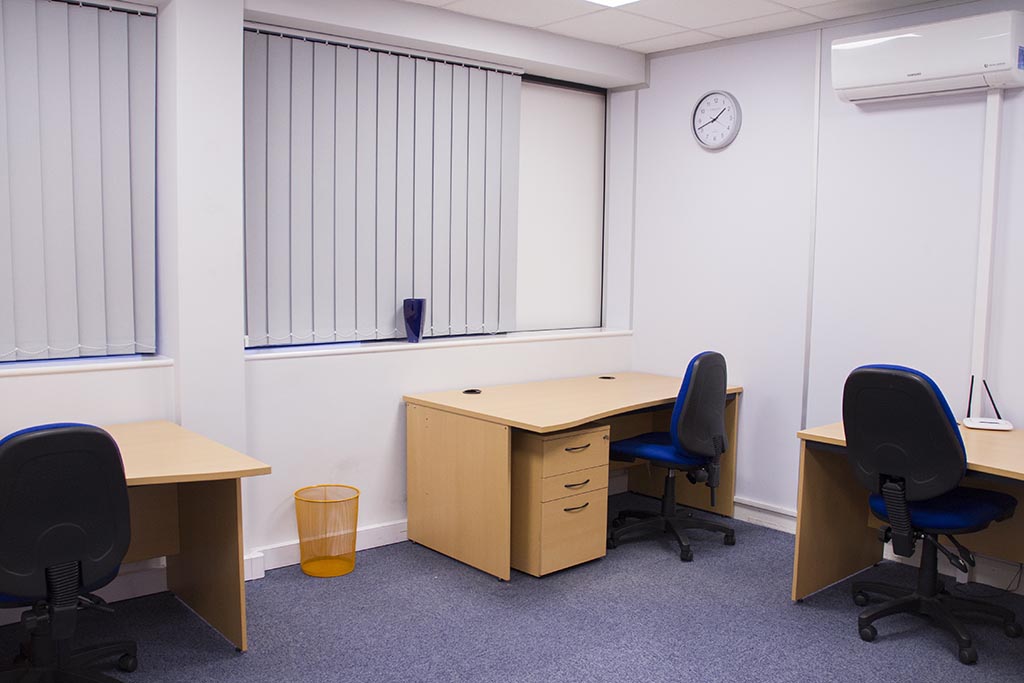 Achernar
Capacity: 3 Person
£820 + VAT Per Month | 172 sq ft
Our clients love the chill out zone at 15 St Christophers Way, accessible to all our clients across all of our buildings
Read about the businesses we've supported
We have a proven track record in supporting our clients, read some of our Google Reviews: