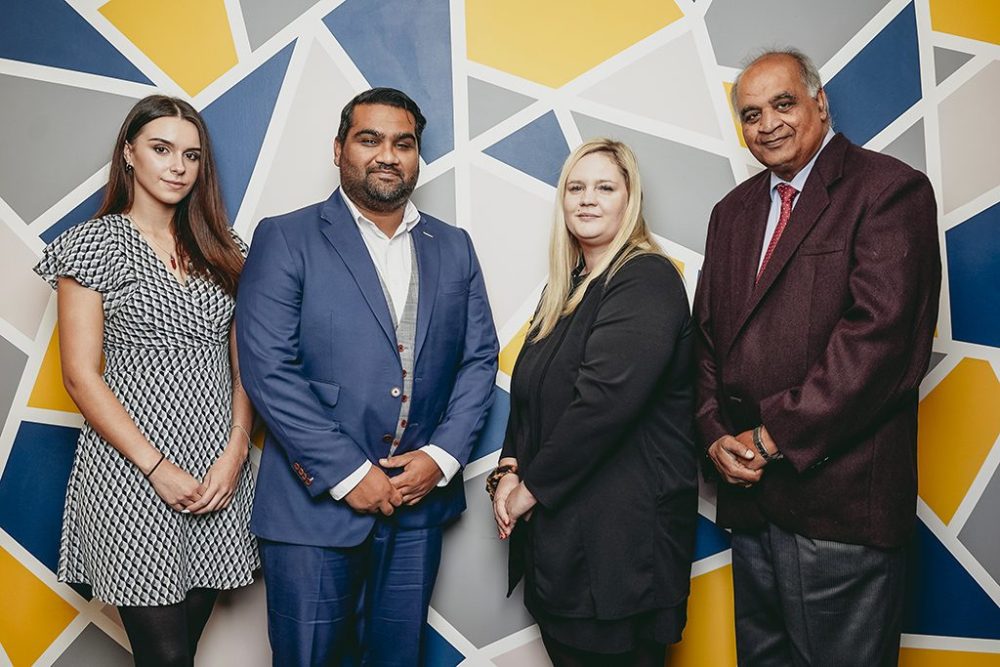 Oberoi Business Hub continues to welcome several new businesses to their growing community of start up, SME and national firms requiring serviced office accommodation in Derby's premium office location.
Among the latest companies to join the Oberoi Business Hub community in Pride Park is family-owned AHP Group Consisting of AHP Healthcare, AHP Homecare, AHP Supported Living and AHP Recruitment, who were keen to expand into the East Midlands having established their award-winning healthcare recruitment agency in Essex with their sister company SRP Healthcare.
Under AHP Healthcare the company places agency nurses and support staff into care homes and supports private clients with care at home services under AHP Homecare.  AHP Recruitment also supplies HGV drivers and warehousing staff to a wide range of customers and future growth plans include the introduction of supply teachers and support staff for schools, hospitality and construction industries.
Director Sheel Phakey, who runs AHP Group alongside his wife and son, explained: "The family is from the East Midlands and we obviously know the area well so were keen to come back to our roots in the next stage of our company growth.
"Pride Park with its excellent transport links with plenty of parking on site so we are looking forward to capitalising on the buoyant economy in the East Midlands – both in the expanding healthcare sector and the new opportunities that are taking place in warehousing and logistics across the region.
Director Aran Phakey, who heads up the Midlands Division continued: "Oberoi Business Hub's location in Pride Park is perfect for us.  The team are incredibly helpful and take care of all the accommodation so that you can concentrate on running your own business.
"We particularly value the availability of meeting and conference facilities and we have the flexibility to upgrade our office accommodation as the team here grows.
"We are always keen to recruit carers, nurses and support workers for our Healthcare division as well as drivers, warehouse staff, teachers, hospitality staff and construction workers and can be contacted on 033 0995 0049."
Oberoi Business Hub manager Jodie Brady added: "Our goal is to provide high quality yet affordable business premises with a prestigious address and a wide range of services that facilitate growth and job creation in the local area.
"Throughout this year, we have welcomed many new customers and received requests for additional office space and services from our existing customers which is a reflection of the continued business confidence and is good news for the whole city and surrounding area."