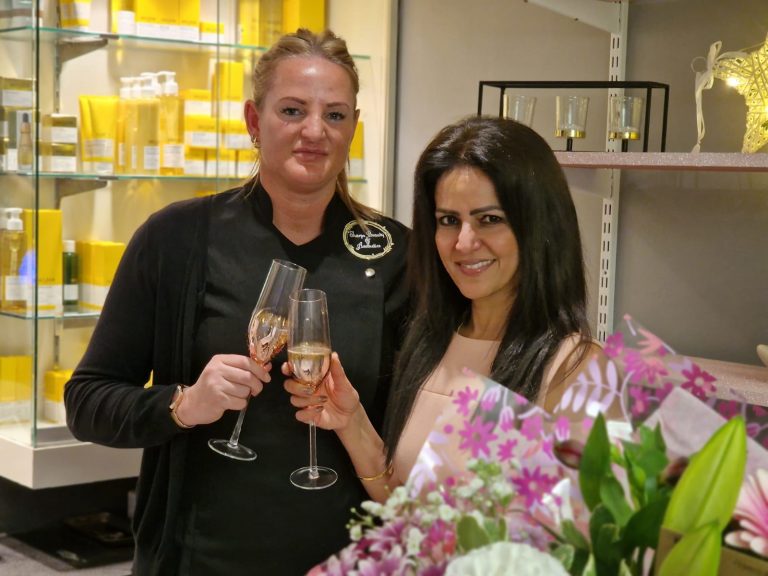 Derby entrepreneur Jo Sharp has expanded her business and opened a second beauty and aesthetics salon just three months after setting her first at Oberoi Business Hub in Pride Park.
Jo Sharp (39) has refurbished and opened two treatment rooms in the spa at the Hilton Hotel, East Midlands Airport where she will provide a wide range of treatments from anti wrinkle fillers and dermaplaning to Decleor facials and manicures.
In the short term, she will divide her time between the two salons in St Christopher's Way, Pride Park and at the Kegworth hotel, but is planning to recruit staff and freelance beauticians in the coming weeks and months.
Jo invited clients, family and friends to the official opening of the new salon at Hilton Hotel with guest of honour Kavita Oberoi OBE cutting the ribbon.
Jo explained: "I have had a head start in launching my business Sharp Beauty and Aesthetics by being based at Oberoi Business Hub and particularly benefiting from advice and guidance of Kavita.
"When this opportunity came up to refurbish and open a salon at the Hilton Hotel I jumped at the chance.
"It is very exciting to be expanding so soon after launching the business and I relish the chance to build up my client base at both locations."
Kavita Oberoi added: "I am so proud of Jo who has embraced this opportunity to grow her business.
"This is exactly why I set up Oberoi Business Hub – to particularly give entrepreneurs high-quality premises with a prestigious business address and a full support package that will put them on the right track from the outset."