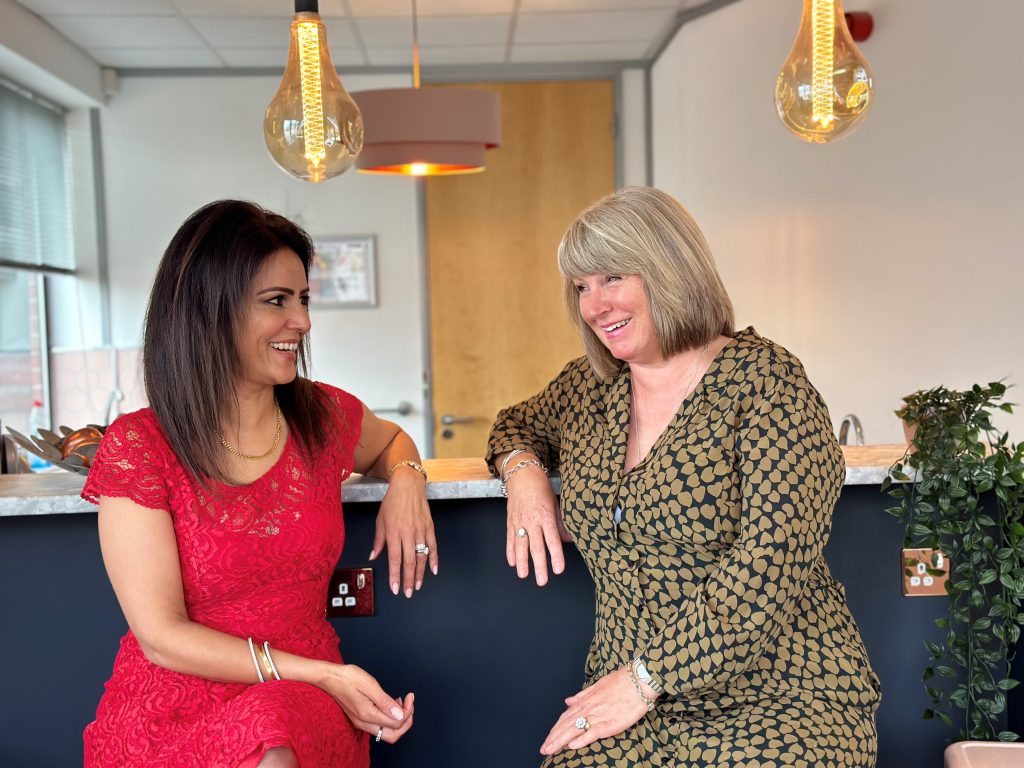 Kavita: Tell us about your background, how long you have been in Law and how you started your career?
Tina: "After completing a Law Degree in 1984, I didn't see myself becoming a Solicitor and thought I wanted to become an Accountant!  I completed the Graduate Conversion Course and started working as a trainee Chartered Accountant for PKF as they were at the time. After 12 months I realised I was a wordsmith and a not a number cruncher, so went to work for Robinsons, and then Flint Bishop where I qualified. I have now been qualified for over 30 years and have worked in the legal profession for 38 years. Initially as a Commercial/Civil Litigator and latterly, (since 1998) as an Employment Law Specialist. Since 2010, I have had the pleasure of running my own practice and specialise in Employment and HR Law. I am a member of the ELA/SPG and currently, I am the Vice President of the Derby and District Law Society."
Kavita: How do you make the jump in setting up your own practice?
Tina: "I read a book called; "Feel the Fear and Do it Anyway"! It was always a goal of mine ever since having my daughter in 1997, I got half way through and made the decision. It has been extremely enjoyable, worthwhile and satisfying and I'd recommend it to anyone thinking about it; just do it!"
Kavita: What were the biggest challenges you faced in setting up your own practice?
Tina: "No real challenges setting up the business or finding clients, but finding good part time staff for Admin and Book-keeping has been difficult at times. Beyond that, generally juggling lots of tasks and responsibilities can take its toll if you're not naturally organised and taking holiday can be an issue too."
Kavita: What advice would you give to others looking to set up their own practice?
Tina: "I would say don't hesitate, go for it, and as the local EM SPG Chair/Administrator, I often provide support and guidance to those looking to do exactly that."
Kavita: What do you find the most rewarding and challenging about the area of law you work in?
Tina: "Helping Employers stay out of Tribunal is always the main goal, limiting the risk, saving their fees/costs and the headache of the tribunal experience is paramount. I do find it very rewarding when everything I predict, goes to plan. I also enjoy helping employees seek justice when they have been mis-treated too. Employment law is forever changing and therefore a minefield and nothing is ever clear cut and straightforward, but it is also mentally challenging and stimulating so it does keep you on your toes, and mostly, clients experience a justified outcome if not always, a satisfying or happy one."
Kavita: You started to outsource your reception calls to the virtual receptionist at the Oberoi Business Hub a few years ago what lead to that choice?
Tina: "This occurred after my then Administrator/Book keeper left us when she got married and relocated to another part of the country. I needed to find a way of fending calls in order to manage my time effectively and work more efficiently."
Kavita: Can you share some of the benefits of having the Oberoi Team answering your calls?
Tina: "Not being overwhelmed with calls, prevented the frequent disruptions and allowed me to manage a full case load and concentrate on the work, whilst Oberoi also filtered out the sales calls and enabled me to keep lost or wasted time to a minimum."
Kavita: Can you share any anecdotes or stories about how the team at Oberoi have helped you to retain or win new clients?
Tina: "Most existing clients have my mobile number, but having a list of new client calls, enables me to call back at a time that is convenient when I can be more focused on the potential new client, without sounding stressed, resulting in a rate of retention that is more regular and efficiently processed."