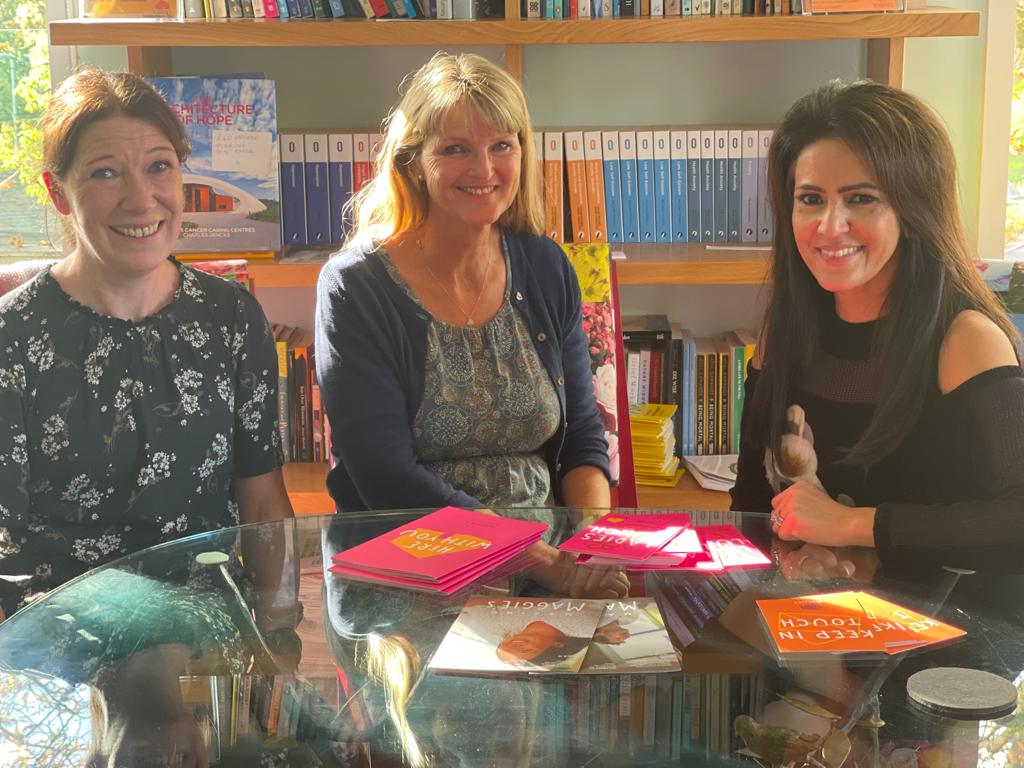 A charitable foundation, set up by Derby-based entrepreneur Kavita Oberoi OBE to improve the lives of women and girls, has announced its first support pledge.
The Oberoi Foundation has agreed funding for Maggie's – the Maggie Keswick Jencks Cancer Caring Centres Trust – to develop training and support services for women who are experiencing early onset menopause as a result of cancer treatment.
Mrs Oberoi is the founder and managing director of Oberoi Consulting, one of the UK's leading suppliers of IT and clinical support services to the NHS and pharmaceutical industry, and Oberoi Business Hub in Pride Park which provides serviced office accommodation and back office support services.
Every year a percentage of profits from the companies are ploughed into The Oberoi Foundation which is run by the Charities Aid Foundation. 
Maggie's is an independent charity that has pioneered a unique model of cancer care for more than 25 years.
Since Maggie's opened its first centre in 1996, the charity which has 24 centres across the UK, has developed a programme of support that is proven to help people with cancer, as well as family and friends take back control.
Built in the grounds of NHS cancer hospitals, the centres are warm and welcoming, and run by expert staff who help people live well with cancer.
They provide emotional, practical and social support free of charge via a team of cancer support specialists, psychologists, benefits advisors and sessional workers who provide individual and group support.
Following a successful pilot project in Cambridge to support younger women with menopause workshops and Cognitive Behaviour Therapy (CBT) for hot flushes, Lisa Hunt, Maggie's project lead is delivering training that will enable nine more Maggie's centres across England, Scotland and Wales to pilot this work. It is estimated that more than 360 women will be supported in the coming year.
Maggie's CEO Dame Laura Lee DBE explained: "An estimated 200,000 adults aged 18 to 45 in the UK are living with or beyond cancer and females in this age group are disproportionately affected.
"It is common for young women to go through an early menopause induced by cancer treatment and the effects are acutely felt across many aspects of life including relationships, fertility and motherhood.
"As a result, many women feel lonely, isolated and 'different' from their peers and they are also at significant risk of developing cancer related mental health issues.
"Furthermore, we have discovered that only 50% of women were informed prior to treatment of the potential impact on menopausal status and this is something that we are particularly campaigning to change.
"By bringing women together, they receive advice and help to cope with symptoms, the emotional and physical wellbeing challenges.  They also meet others going through similar experience which is what they told us they lacked and desperately needed."
Feedback from women involved in the pilot programme so far has included: "Before I attended the workshops I was in a cycle of feeling unseen and dismissed when trying to discuss some of the symptoms I had been experiencing with my medical team.
"I now have the confidence to tackle an abrupt and early menopause because I have a better understanding of what's happening, a vocabulary to describe symptoms and tools and techniques to help me manage them."
Mrs Oberoi explained: "Through my involvement in campaigns and charities locally, nationally and internationally, I have seen the positive impact that funding innovative causes can have on impacting the lives of individuals.
"I am therefore delighted that Maggie's is the first recipient of support through The Oberoi Foundation.
"This menopause workshop and CBT project delivers much needed support to young women through a traumatic time that would otherwise not be available.
"I am particularly pleased that the project brings together cancer support professionals, GPs and other professionals and that it will not only provide tailored support, but also encourage vital peer support and networks that will hopefully develop into firm friendships."