How Oberoi is helping firms find the perfect venue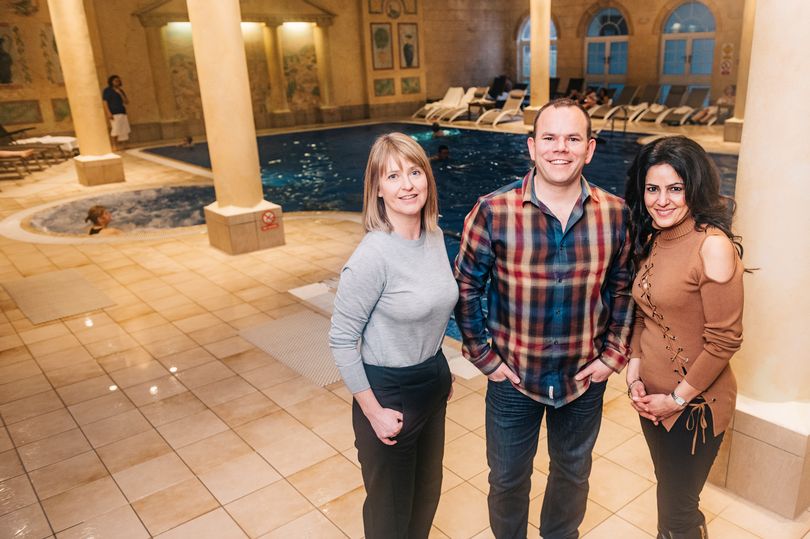 Derby's Oberoi Business Hub has launched a UK-wide venue-finding service for companies seeking to host meetings, events, conferences and overnight stays.
Founder Kavita Oberoi said finding a suitable location can be time consuming for businesses and that her team were poised to help, having registered with the Travel Industry Designator Service.
Kavita, who founded Oberoi Consulting in 2001 and launched the Oberoi Business Hub in 2012, said the service is free of charge.
She said: "At the Hub, we have a range of meeting facilities where we are able to host conferences, to suit the needs of clients.

"Sometimes our clients need a room with us in Derby, however there are occasions where our clients may need a larger room than we are able to provide onsite, or it maybe they are looking for a room in another location in the UK, such as London.

"Whether it be a venue to host an event or overnight accommodation, we can help. Our clients are mainly business-to-business but we can source rooms for any interested party."
The service provision was set up by Carole Kenyon, who sourced venues in her previous job prior to joining Oberoi Consulting.
Kavita, who was awarded an OBE in 2014 for services to entrepreneurship and start-up businesses, has also hired experienced conferencing and events executive, who will lead the new service along with a team of knowledgeable venue finders who are able to source venues throughout the UK.
"Our new starter is coming on board to liaise with clients to understand their needs as well as working with venues to find the best possible solutions for our clients," said Kavita. "They will also facilitate the running of our own venue, as the demand for our meeting facilities has really escalated over the past year."
First users of the new service include The Frank Partnership. The growing national property investment franchise, led by Frank Flegg, needed a venue to host its three-day annual retreat in November. With the help of Oberoi Business Hub, the franchise has now secured a booking at The Sketchley Grange Hotel and Spa in Hinckley.
Kavita said: "I spoke to Frank about our new service and he said 'this is perfect for me – go and find what I'm looking for'.

"He gave us a brief. He said it needed to be in the Derbyshire, Nottingham, Leicestershire area and that it would be good if it had sporting facilities, an all-inclusive 24-hour rate and unlimited access to their meeting rooms.

"We put forward four proposals and then arranged a site visit for him to see the one he liked the most, and he's gone ahead with it.

"The key is getting the brief 100% right. Nobody wants 10-12 options – our job is to ensure we know exactly what the clients wants and provide a shortlist."
Mr Flegg said he was delighted with the service provided by Oberoi Business Hub.
He said: "It's saved us both time and money. Ordinarily, it would have taken around 20 hours for me to research venues on Google and visit a few of the places. But doing it through Oberoi Business Hub meant it took up about four hours of my time, which includes visiting the venue I ended up choosing.

"Kavita's team also negotiated the price down a lot. So not only has it saved me time, we've booked the venue for a lot less than if we had gone direct. The service provided was very professional and everything went really smoothly."
Kavita said she was delighted with the positive feedback.
She said: "Our service provision stems from our clients' needs. The more you talk to clients, the more they can help you develop your own business. We intend to in time offer full event management as we expand our service base"
Oberoi Business Hub offers back office support for a range of companies, from sole traders to multi-national businesses. Its services include professional conference suites, fulfilment, premium serviced offices, call-answering services and executive virtual PA services.