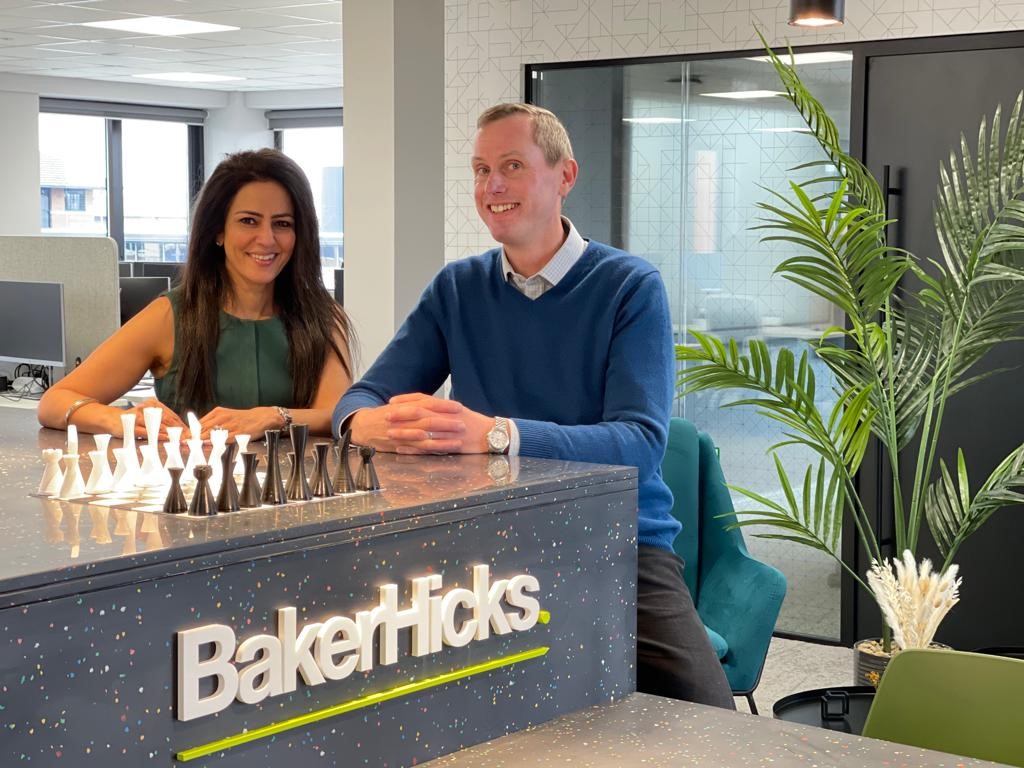 The Derby office of an established design, engineering and project management company has expanded into 2,500 sq ft offices within the Oberoi Business Hub in Pride Park.
Part of Morgan Sindall Group, a leading UK construction and regeneration group, BakerHicks works in a range of sectors including aviation, defence, life sciences and industry, nuclear, power, public, and rail.
As one of 14 offices across Europe, the company's Derby base originally opened in serviced accommodation at Oberoi Business Hub in St Christopher's Way in 2017 with a core team focused on providing design, engineering and project delivery to the rail industry. 
They were then joined by colleagues within the BakerHicks Power sector and have largely taken advantage of the engineering skills-set available in the local area to service their growing portfolio of clients in both sectors.
BakerHicks have now moved into a stand-alone office as part of the Oberoi Business Hub to house the 20-strong team with capacity for further growth.
Director of Rail James Howles explained:
"This is the start of a new era for BakerHicks in Derby with ambitious future plans for business growth.
"It made perfect sense to base our team in Derby which is renowned as a rail city and to recruit talent from the strong engineering and manufacturing skills set here which has also boosted our power sector team.
"Being part of Oberoi Business Hub has given us the flexibility to extend the accommodation for our growing team and we are delighted with our new office space."
Kavita Oberoi OBE, founder and managing director of Oberoi Business Hub added:
"Our aim is to provide businesses with the flexibility and support to grow – whether that is a start-up SME or an international operation looking to expand into the East Midlands.
"We continue to invest and expand the Hub accommodation network in Pride Park to ensure we can provide an even wider range of commercial property here in the city's premium business location.
"We are delighted that BakerHicks have remained part of the Oberoi Business Hub community and look forward to our continued business relationship."