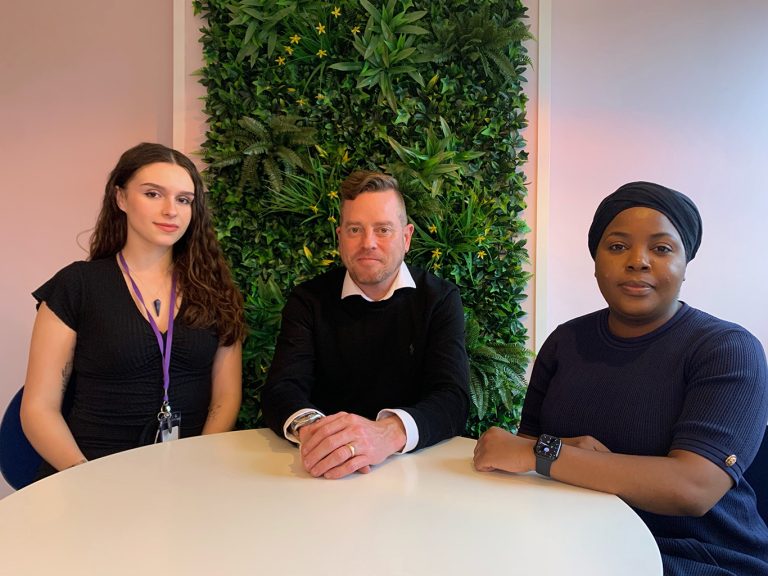 Two Derby businesses have moved to Oberoi Business Hub in Pride Park to pave the way for further growth.
Titan Investigations has moved its head office operations to the Hub due to its easily-accessible location and conference facilities where the company also holds regular certificated surveillance training courses for its own staff and other private investigators.
Titan Investigations was founded eight years ago by former police detective Simon Henson following a successful career in police covert operations combating serious organise crime and counter terrorism.
The company now employs 273 operatives across the UK operating from nine offices located between London and Manchester – offering a wide range of electronic and physical private investigation services from marital investigation to tracing missing persons as well as corporate investigations from fraud to process serving.
TM Health Care Services, which provides supported accommodation for vulnerable young people aged 16 to 18 in Derby, Nottingham and Stafford, has also expanded into a new head office at Oberoi Business Hub.
The company was set up earlier this year by trained nurse Tanya Makina to provide specialist support for young people with complex needs including care leavers and unaccompanied asylum seekers.
Titan Investigations' Simon Henson explained: "When I first set up Titan Investigations, I had a virtual office at Oberoi Business Hub to handle our post which was an invaluable service.
"Since then, we have grown rapidly and I am delighted to have now expanded into Oberoi Business Hub with modern serviced offices, high quality meeting and conference facilities and superb support from the Hub team.
"The training side of the business is growing particularly quickly. It is raising standards across the industry not only in the UK but across Europe and further afield and also nurturing talented operatives to meet our operational demand.
"Pride Park is therefore the perfect location for us. As well as being Derby's most prestigious business address, it is well served by road and rail links with fast access to the UK's motorway network and internationally from East Midlands Airport."
Tanya Makina continued: "Our offices at Oberoi Business Hub are excellent value for money with high speed broadband included. We require 24/7 access and always feel safe coming and going at whatever times we require.
"This has enabled us to better structure the business and paves the way for future growth."
Oberoi Business Hub manager Jodie Brady concluded:: "Titan Investigations and TM Healthcare Services are perfect examples of how businesses can thrive and grow with the flexible support and services available through our Hub community.
"We look forward to being part of their ongoing success stories in future years."