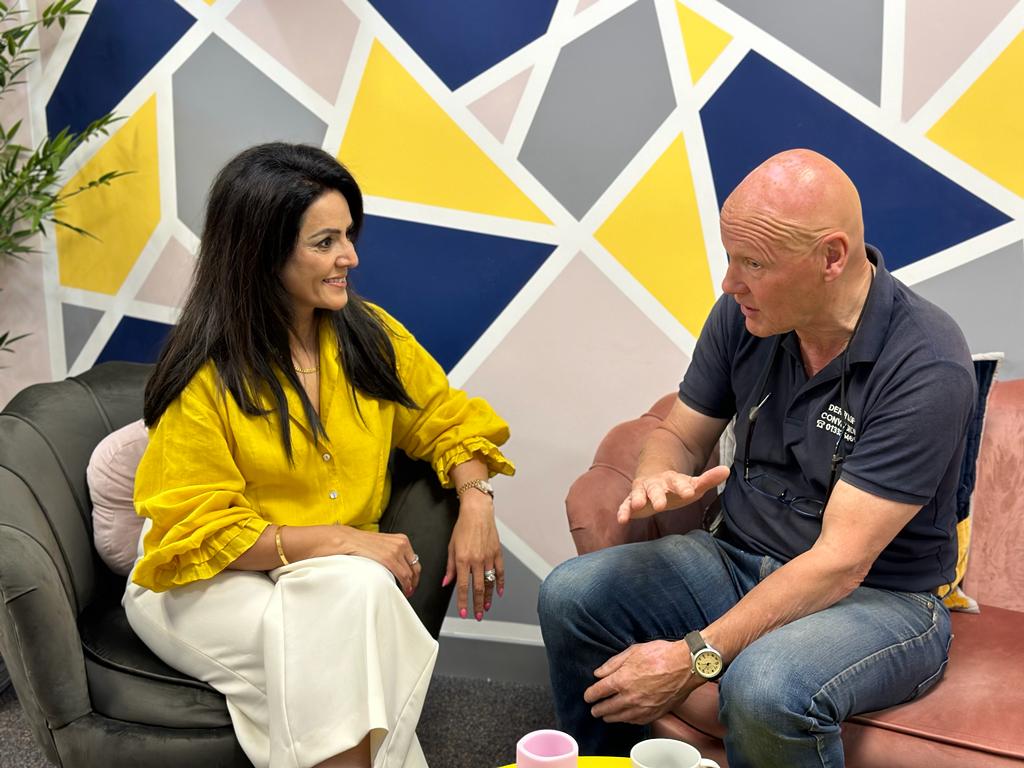 In this interview, we uncover the inspiring journey of Pat and Derby Loft Conversions. From a career in international consultancy to becoming a home improvement trailblazer, Pat shares insights into the company's evolution. Discover the motivations, challenges, and rewards behind Derby Loft Conversions, along with the pivotal role Oberoi's virtual receptionist team plays in their success. Join us as we explore the transformation of spaces and the story of an entrepreneurial visionary.
Kavita: Tell us about your background?
Pat: "My background encompasses two decades of experience in garage and loft conversions. Before this, I worked internationally for a consultancy firm based in Brussels and Venice, aiding companies in their development and manufacturing endeavours. After 20-25 years, I decided to leave behind the world of airports and hotels, seeking a complete change. That's when the idea to establish Derby Loft Conversions emerged."
Kavita: When did you set up Derby Loft Conversions, and what does your business do?
Pat: "Derby Loft Conversions was founded 20 years ago, back in 2003. Our primary mission has always been centered on home improvements, specializing in garage and loft conversions to serve our specific target audience. We transform garages from mere car storage spaces into integrated, habitable areas. Our loft conversions involve converting lofts into living spaces with proper internal access, ensuring full compliance with fire and safety regulations."
Kavita: What inspired you to start Derby Loft Conversions?
Pat: "My inspiration stems from my passion for DIY and my interest in homes. I recognised a market niche for garage conversions, particularly for people in modern houses who were grappling with space constraints. Garages seemed like the obvious solution. After reading articles and observing the growing trend, I realised this concept was gaining traction, yet there was no one in the Midlands offering this service at the time."
Kavita: What were the biggest challenges you faced in setting up your own business?
Pat: "The most significant challenge I encountered was making the decision to leave a well-paid, secure job. My position was prestigious, and my career involved extensive travel and seminars, accompanied by a comfortable income. Giving all of that up to work independently from home entailed a considerable risk."
Kavita: What advice would you give to others looking to set up their own business?
Pat: "My advice would be to conduct thorough research. Explore market opportunities while keeping a keen eye on your financial situation and current commitments. Ensuring you can maintain your existing financial responsibilities while transitioning to a new career path is crucial. This is why assessing cash flow and having a financial buffer to rely on during challenging times is of utmost importance."
Kavita: What do you find the most rewarding and challenging about running your business?
Pat: "The most rewarding aspect is undoubtedly witnessing customer satisfaction. It's incredibly fulfilling to enhance our customers' homes and lives and witness their joy and contentment as they see the transformation unfold."
Kavita: You started your journey with Oberoi with for call handling, what lead you to make that choice?
Pat: "I sought advice from someone running a franchise when I was setting up my business. They emphasized the importance of having a telephone answering service to project a professional image. Especially in the early days when I couldn't answer calls myself most of the time, and when I did, I was often on a construction site, which didn't convey the professionalism I wanted for my customers. Therefore, having a friendly, knowledgeable person to answer the phone for me was the best solution, and it was cost-effective. I initially signed up with the call answering company another call handling company , which was bought out by Oberoi in 2013 and I've been with Oberoi ever since, almost – 10 years now!"
Kavita: Can you share some of the benefits of having a virtual receptionist team taking your calls?
Pat: "Having a virtual receptionist team significantly enhances my company's image by adding a level of professionalism. It's a hassle-free solution that gives me peace of mind, knowing that Oberoi is always there to answer my calls promptly. Additionally, it creates an excellent first impression with my customers. The initial phone call is their first interaction with my company, and Oberoi's friendly and professional receptionists consistently leave the right impression every time."
Kavita: Can you share any anecdotes or stories about how working with Oberoi has helped you to retain or win new customers?
Pat: "Collaborating with Oberoi has played a pivotal role in gaining access to new customers. Their professional approach during every call has opened doors with potential clients. It's equally valuable for customer retention, as I know Oberoi handles all calls, whether they're from new or existing customers, ensuring a seamless and professional experience for all."