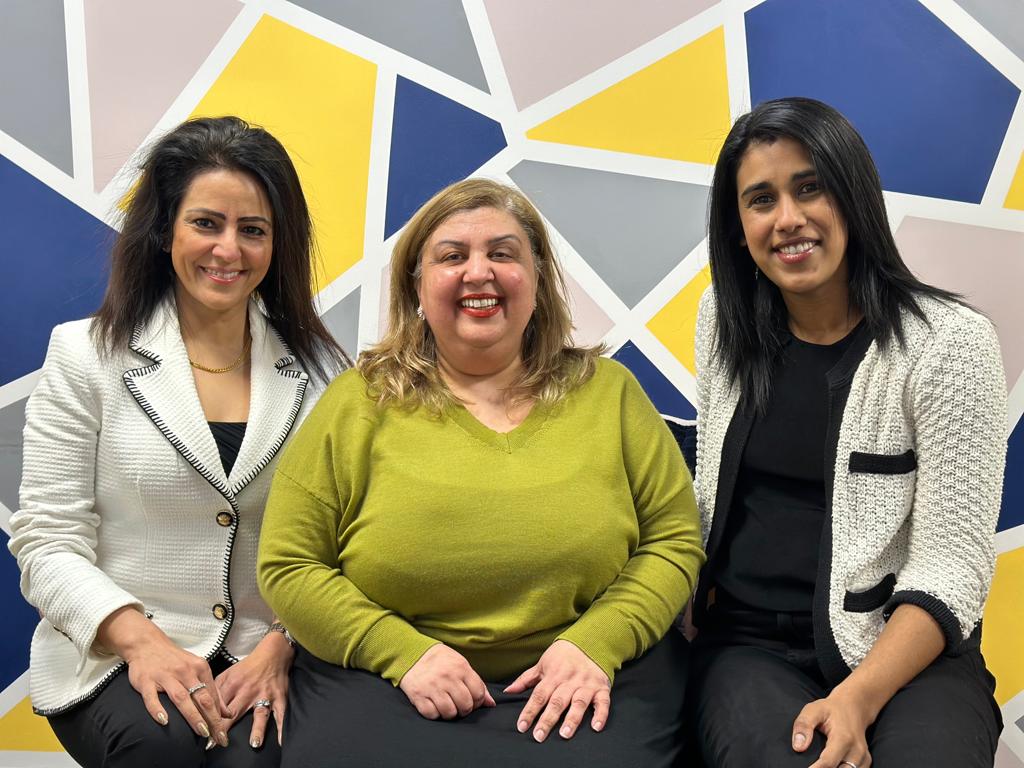 A community-based organisation in the West Midlands, which supports women who have experienced domestic abuse, honour-based violence and forced marriage, has received vital funding from a charitable foundation set up by Derby-based entrepreneur Kavita Oberoi OBE.
The Oberoi Foundation has marked International Women's Month in March by awarding a grant to The Circle, a global feminist organisation which supports frontline grassroots organisations in the UK and some of the world's most vulnerable countries to tackle gender-based violence.
The international network was founded by award winning singer-songwriter Annie Lennox – a tireless activist and campaigner for human rights and social justice – to give women and allies opportunities to come together to fight for a fairer world for women and girls.
The Circle already supports grassroots partners around the globe, including Sikh Women's Aid (SWA) based in the in the West Midlands.
The Oberoi Foundation approved additional funding to The Circle – helping SWA expand the specialist domestic abuse support it provides to Sikh and South Asian women across the region.
Thanks to the support from Oberoi Foundation, around 100 women and children will be supported on a one-to-one basis over the next 12 months with more than 200 more supported on the charity's helpline.
Kavita Oberoi set up the Foundation in 2021 – inviting registered charities who share her goal of improving the lives of women and girls and empowering them to achieve their goals and to apply for funding to support their work.
Mrs Oberoi is the founder and managing director of two Derby businesses – Oberoi Consulting, one of the UK's leading suppliers of IT and clinical support services to the NHS and pharmaceutical industry, and Oberoi Business Hub in Pride Park which provides serviced office accommodation and back-office support services.
She explained:
"I am particularly pleased to be supporting a Midlands-based organisation which is supporting women who are facing such challenges in their lives.
"We were also happy to channel the work through The Circle which is a fantastic national and international power for good.
"I am delighted that we are now in the position to support grassroots organisations which are having a positive impact on the lives of women and girls."
Raakhi Shah, CEO of The Circle, said:
"We are grateful to Kavita and The Oberoi Foundation for their tremendous generosity and support and it is a great pleasure for everyone at The Circle to be working with such an exciting and inspirational new funding partner.
"This grant from the Oberoi Foundation will make a tremendous difference to the crucial support that Sikh Women's Aid provides in the Midlands and beyond, and we look forward to working with SWA to maximise the impact of that funding over the coming months and years." 
Sahdaish Pall, CEO of Sikh Women's Aid, added:
"We have been working with Raakhi and The Circle for the last 18 months who have shown SWA such support and solidarity.
"As a small community charity, this funding is a lifeline to so many victims of domestic and sexual abuse and it will go towards more staff hours so that we can support more families.
"We are grateful to the Oberoi Foundation for supporting The Circle and their lifesaving work.
"In our most recent survey in 2022, 62% of 838 respondents told us that they had experienced domestic abuse. That's almost two thirds.  This is why our work is so vital and we look forward to continuing our partnership with The Circle."
Expressions of interest for The Oberoi Foundation should be emailed to admin@oberoi-consulting.com